The modern way of your shopping experience.
Enjoy the massive discounts, deals and offers from the vendors and keep up with the events around you.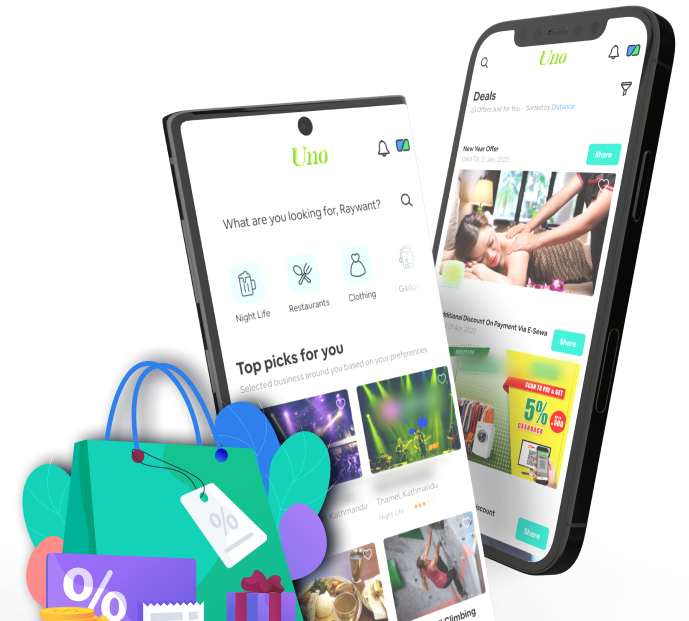 About Uno
The best of everything in one consolidated app
Uno is Uno Internet Venture's latest foray into the field of providing information to cater to immediate, impulsive and urgent requirement of customers for companies, products, and services. Uno's service is available Online. The online search service has an extensive directory of information from across Nepal that is both accurate as well as varied.

Nepal's leading platform
Number one source to discover local businesses by both consumers and businesses.

Get direct business leads
Get referrals and direct sales leads for your business by having a presence on Uno.

Enhance your business info
It's very simple to add contact information, media, catalogs, and more for your business.

It's FREE, Simple and Secure
In a few short steps you can build the most comprehensive page for your business for FREE.